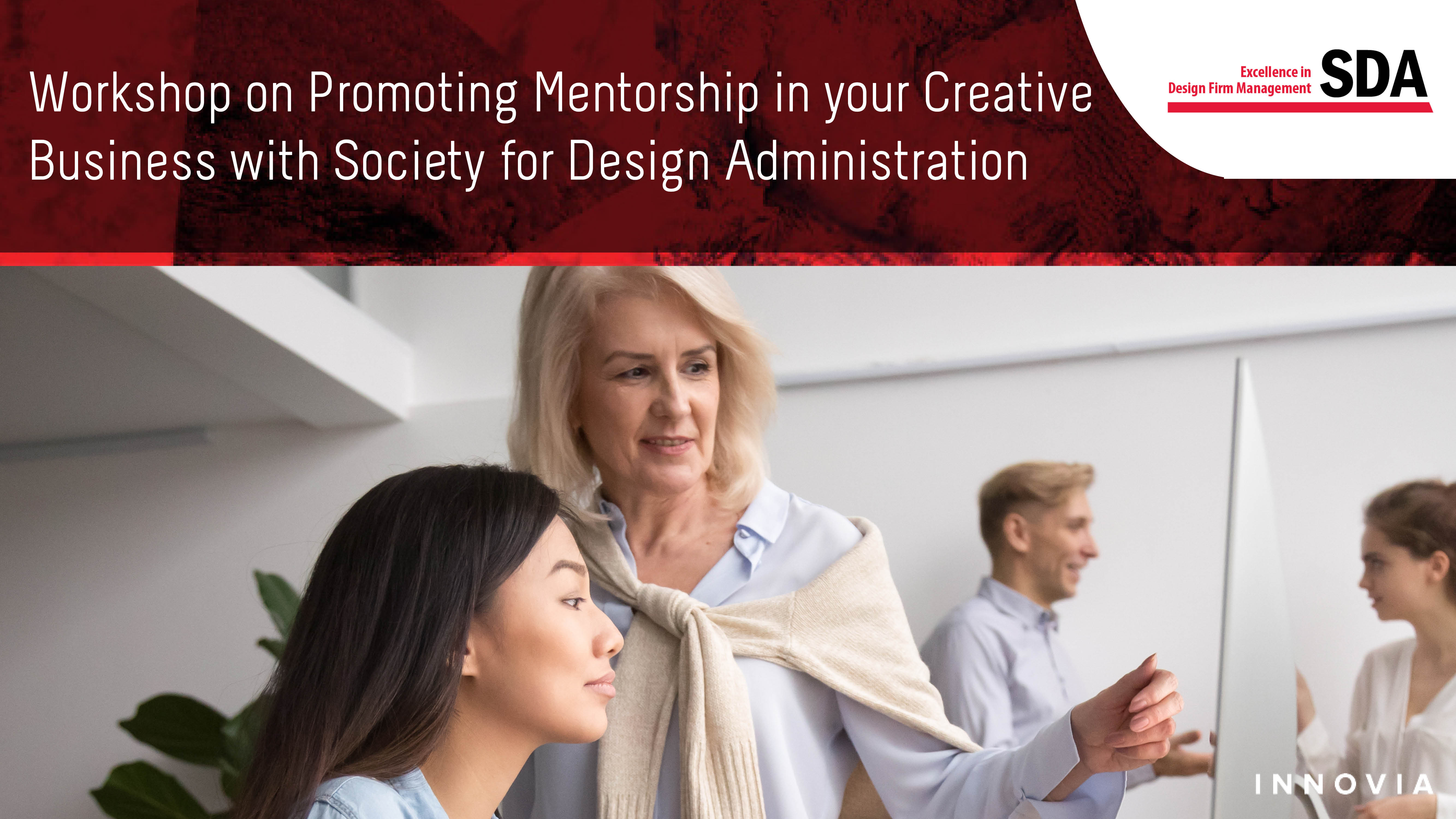 17 Apr

SDA Canada invites Innovia to present a workshop on mentorship to its members

The Society for Design Administration (Canada) is a membership association for professional leaders in the design industries. Whether you manage the finances, talent or marketing, or any strategic function of the business, SDA Canada hosts monthly programs to support you in your role and in building a network of peers.

Innovia has provided several presentations before for this group and this month we are doing another focused on mentorship. This workshop will be facilitated by our consultant Russell Pollard. Russell works on talent management, succession planning, and learning programs for Innovia's clients, helping them align their talent and business strategies.

Promoting Mentorship in Your Studio

Mentorship promotes learning in companies and in professional relationships in an active way. Design businesses benefit from a culture of learning where their expert employees share information and help their colleagues develop knowledge and skills to be more successful in their roles. This workshop will focus on describing the mentorship relationship and how companies can promote mentorship in their firm.
Date: Monday April 29, 2019
Time: 6:00 Dinner / 7:00 to 9:00 pm Workshop
Location: Albany Club  91 King Street East, Toronto