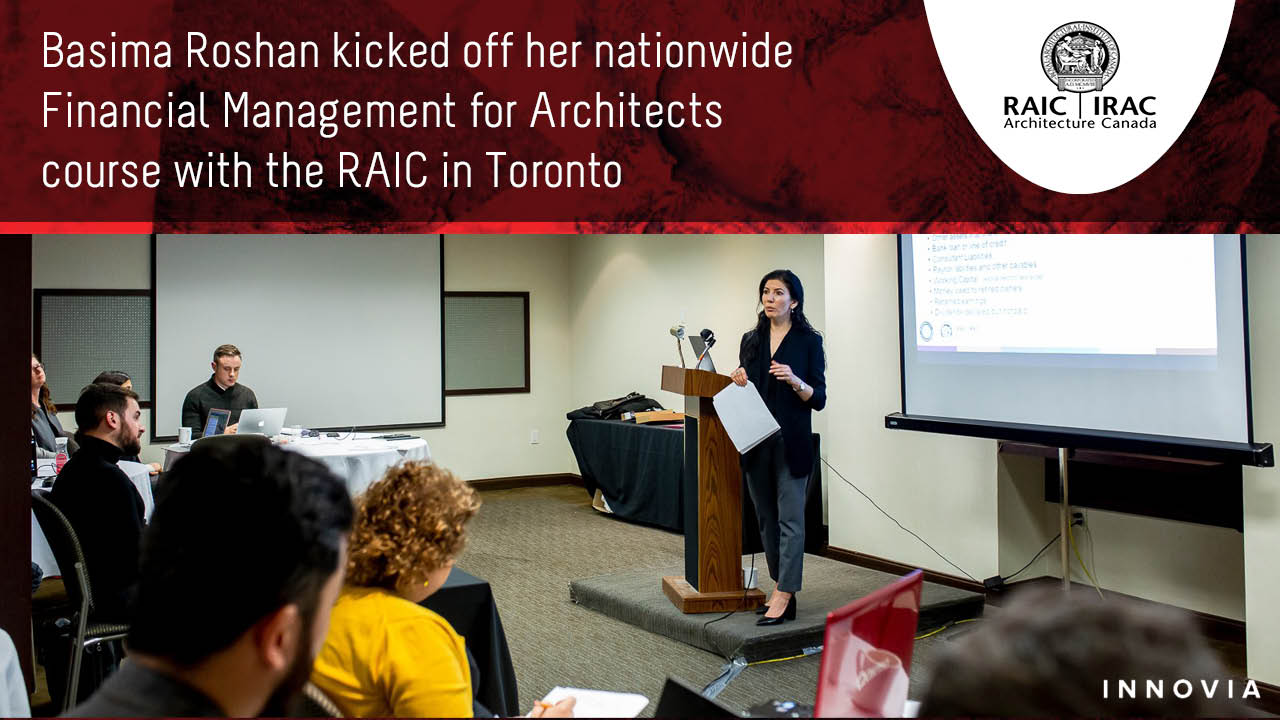 19 Dec

Basima Roshan kicked off her nationwide Financial Management for Architects course with the RAIC in Toronto

Our Associate Principal Basima Roshan kicked off her nationwide series of courses Financial Management for Architects with the Royal Architectural Institute of Canada (RAIC) in Toronto! This program was designed for professionals in the architecture industry who want to learn how to improve and efficiently manage their firm's finances and profitability, make sound financial decisions and achieve their business goals.

The Toronto event was very successful, with participants leaving the course with foundational knowledge to advance their careers and improve their firms' financial success.

Additional photos from the event can be seen here >>

Basima will continue delivering the two-day course in 7 cities across Canada in 2020 including: Toronto, Vancouver, Ottawa, London, Halifax, Montreal and Regina.