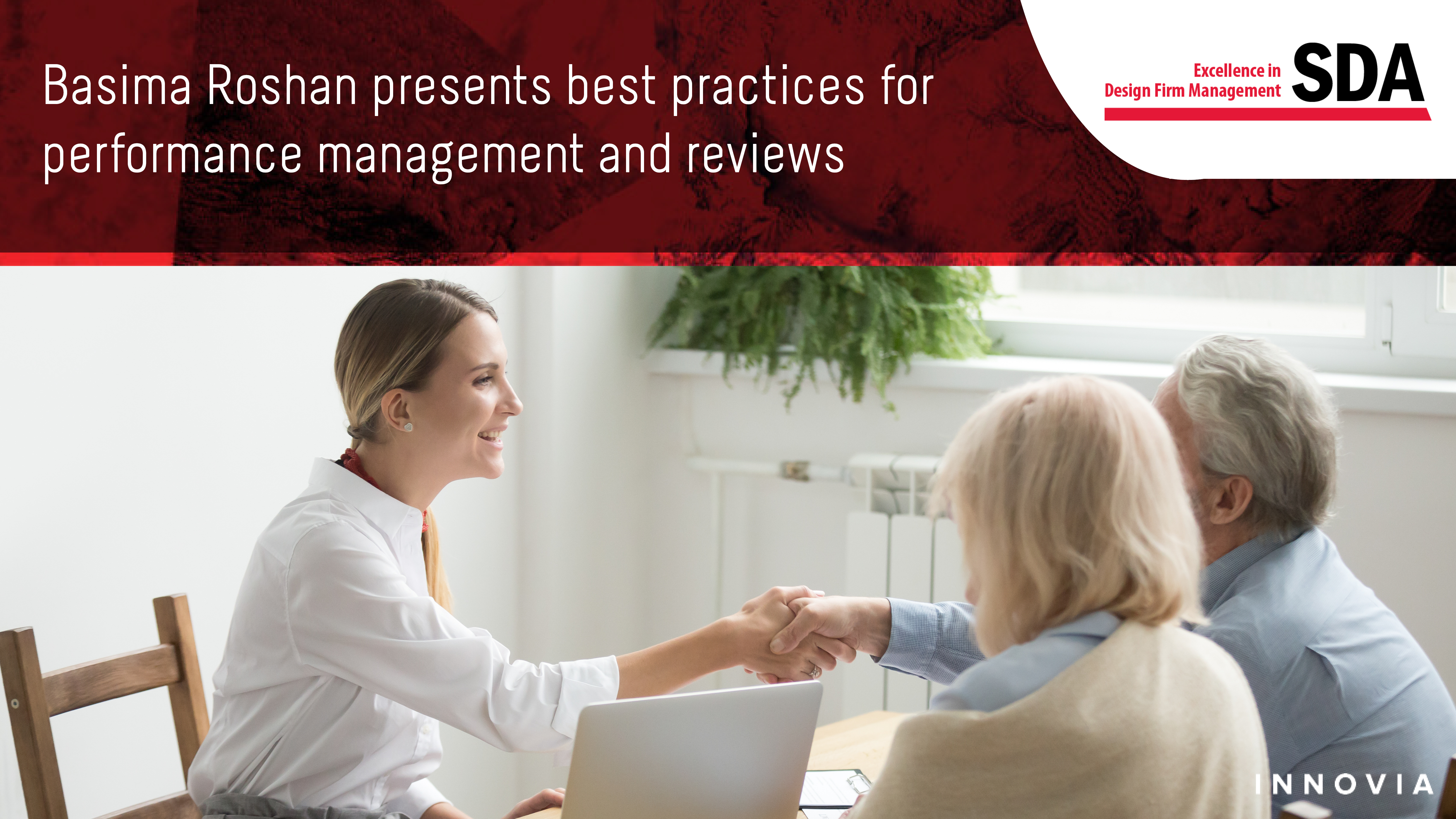 22 Feb

Basima Roshan to present on Performance Management for Creative Talent for the Society for Design Administration

Managing employee performance is an important challenge for creative practices. In our work, we see that the most successful firms set talent management as a key strategic pillar and commit to the right approaches for people development. Successful performance management is essential to building long-term value, ensuring that your firm is incentivizing the best of your people and ensuring consistent client satisfaction. Performance management and reviews play an important role in shaping talent, building culture, and promoting the desired behaviours and results of team members.

Innovia's Senior Consultant Basima Roshan will present on the topic of Performance Management for the Society of Design Administration. Her experience in managing complex business changes will ensure an engaging and insightful seminar for leaders of creative practices.
Program Details
Design businesses depend on their talent to accomplish their strategic and creative objectives. Managing performance of employees is integral to ensuring people understand the practice's expectations in terms of responsibilities, behaviours and results, and plays an important role in how employees are developed and advanced.
This interactive seminar presents best practices for performance management at the firm and individual leaders' levels.
Learning Outcomes:
The revolution of performance management – how practices are being disrupted and transformed
Principles for performance management for creative businesses
Conducting performance reviews as a positive employee experience and align individual goals with business strategy
The dos and don'ts of annual reviews
February 27, 2019
Location: Albany Club
6:00 pm to 6:45 pm – Dinner
6:45 pm to 8:30 pm – Presentation / Q&A
Click here to register for the seminar.