30 Oct

Innovia Chairs MoA's First Directors' Club Session

Over the past year, Innovia has collaborated with the Museum of Architecture (MoA) to deliver business training to current and aspiring leaders of architectural practices in London.

We are pleased to announce that our Principal, Rowley Mossop, will chair the launch of the MoA's Directors' Club. This is a new programme that offers the opportunity for directors of small and medium-sized practices to share knowledge about how they run their businesses and tackle industry issues and opportunities. The Directors' Club offers studio-visit discussions between directors led by an expert moderator. The sessions will create an informal social environment (held in a different practice each time), where directors can gain valuable insights from business experts and peers.

The first session is being hosted by Tyen Masten, Director of PHASE3 Architecture, an innovative, international architecture and design practice in London, UK. Tyen founded the practice with the aim to collaborate on projects which vary in scale and complexity, and his team's work is grounded in a practical approach to applying digital technologies towards the production of thoughtful architecture. The featured image of this post is from PHASE3 Architecture. Our team is impressed with Tyen's holistic approach to design, and his commitment to leading a sustainable, growing practice.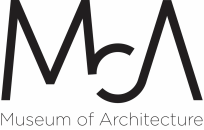 Innovia looks forward to continuing collaboration with the Museum of Architecture, and to the initial Directors' Club session scheduled for November 7, 2017. If you are interested in registering for the club, please contact Melissa Woolford with the MoA.