15 Mar

Our team selected for OAA course development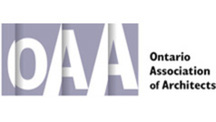 Innovia was successful in a competitive Call for Proposals to support the Ontario Association of Architects in the development and delivery of a new course, Starting an Architectural Practice. The goal of this course is to help skilled and ambitious architects develop their business ideas and knowledge to start an architectural practice. Innovia was selected to present Operational Management Systems for Finances.
Through these sessions, participants will develop knowledge to establish well-managed practices and systems for sustainable growth. Innovia's integrated approach to building creative companies will engage participants in both the learning and implementation of operational systems. Our team will provide tools to participants to support the application of their learning.
Basima Roshan, Senior Management Consultant, will develop and deliver this course.
Innovia thanks the OAA for initiating the development of this course. We hope that with more access to such educational opportunities architecture can advance both as a profession and business pursuit.
For more information please visit the OAA Website.
Innovia delivers business-focused seminars to industry associations and owners of creative companies. We are happy to provide you with more information. Please contact our team.