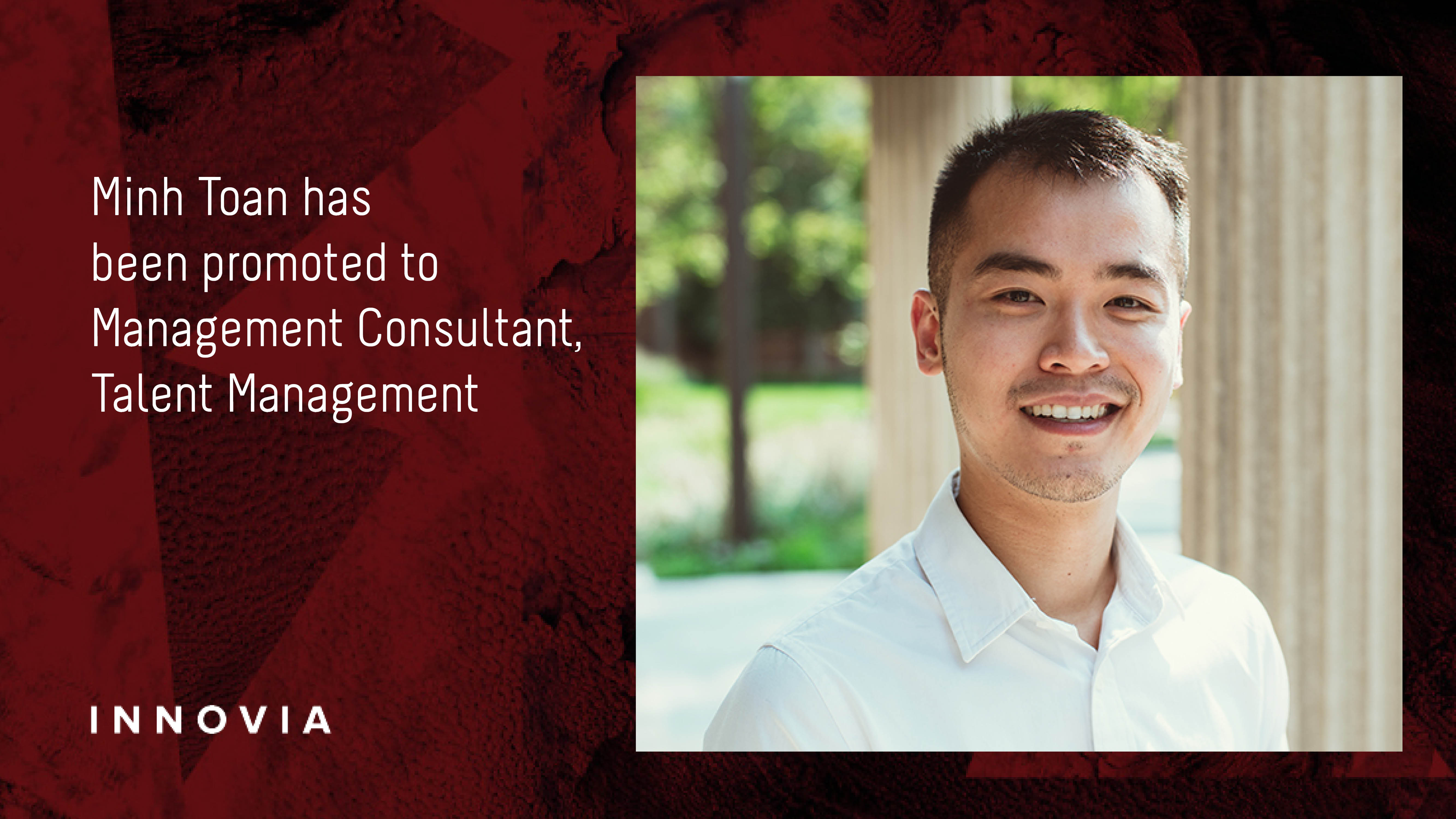 15 Aug

Minh Toan has been promoted to Management Consultant, Talent Management

Innovia works with creative businesses to manage their most important source of competitive advantage – talent. Our team has worked with creative practices at each stage of growth, helping them align talent management with business strategy.

Minh has served as an Assistant Consultant for over five years, working with clients to develop approaches to attracting, retaining and developing technical talent and professional staff. He has worked to develop performance management systems and has delivered training sessions to staff for a variety of industries including public relations, architecture, and travel.

Innovia is proud to announce Minh's promotion to Management Consultant, Talent Management. In his new role, Minh will develop, research, and investigate strategies for talent management for creative businesses. He will ensure these strategies are integrated into Innovia's other service areas, such as succession planning, learning and development, and practice management. This collaboration will contribute to the continued success of our services, optimizing business and creative performance for our clients.

Minh has a Master's from the London School of Economics in research and design and a B.E.S. in urban planning from the University of Waterloo.