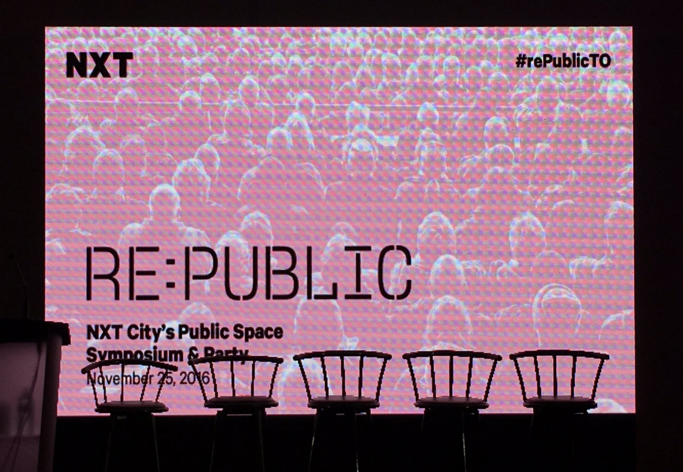 23 Mar

The Future of Toronto's Public Space (NXT City)

NXT City is a bold initiative that brings together leaders that are shaping Toronto.

On November 24th Innovia attended NXT City's third annual symposium "re:PublicTO". Founded as an award to prompt youth to engage in innovative approaches to Toronto's development, NXT City has grown to host several events throughout the year, bringing together urban planners and architects, civil society change-makers, and key leaders in the public service.
"Public space is a different vision of the world; our shared values" @jen_keesmaat @nxtcityprize #urbanplanning #rePublicTO pic.twitter.com/yVp6ThfBi1

— Innovia Partners (@innoviapartners) November 25, 2016
re:PublicTO, presentations covered a range of topics, including:
Grassroots initiatives to make public space accessible and inclusive
City projects that will shape the future of Toronto's public spaces
Technology-driven and supported solutions to issues in the public realm
Private companies' involvement and responsibilities in the public space
The interdisciplinary nature of the symposium's conversation is impressive. It demonstrates the willingness of individuals, groups, and companies to take action, as Chief City Planner Jennifer Keesmat asserted, be "Unapologetically Urban".
As Toronto continues to grow, disciplines and sectors will increasingly intersect. With organizations like NXT City, these intersections can be purposeful and productive, and prompt projects that strengthen the city's position as world-class.
Thank you to NXT City for putting on this event. It was a pleasure engaging with people passionate about Toronto's future and hearing the panel discussions and keynotes. Innovia looks forward to attending your programs in the coming year.