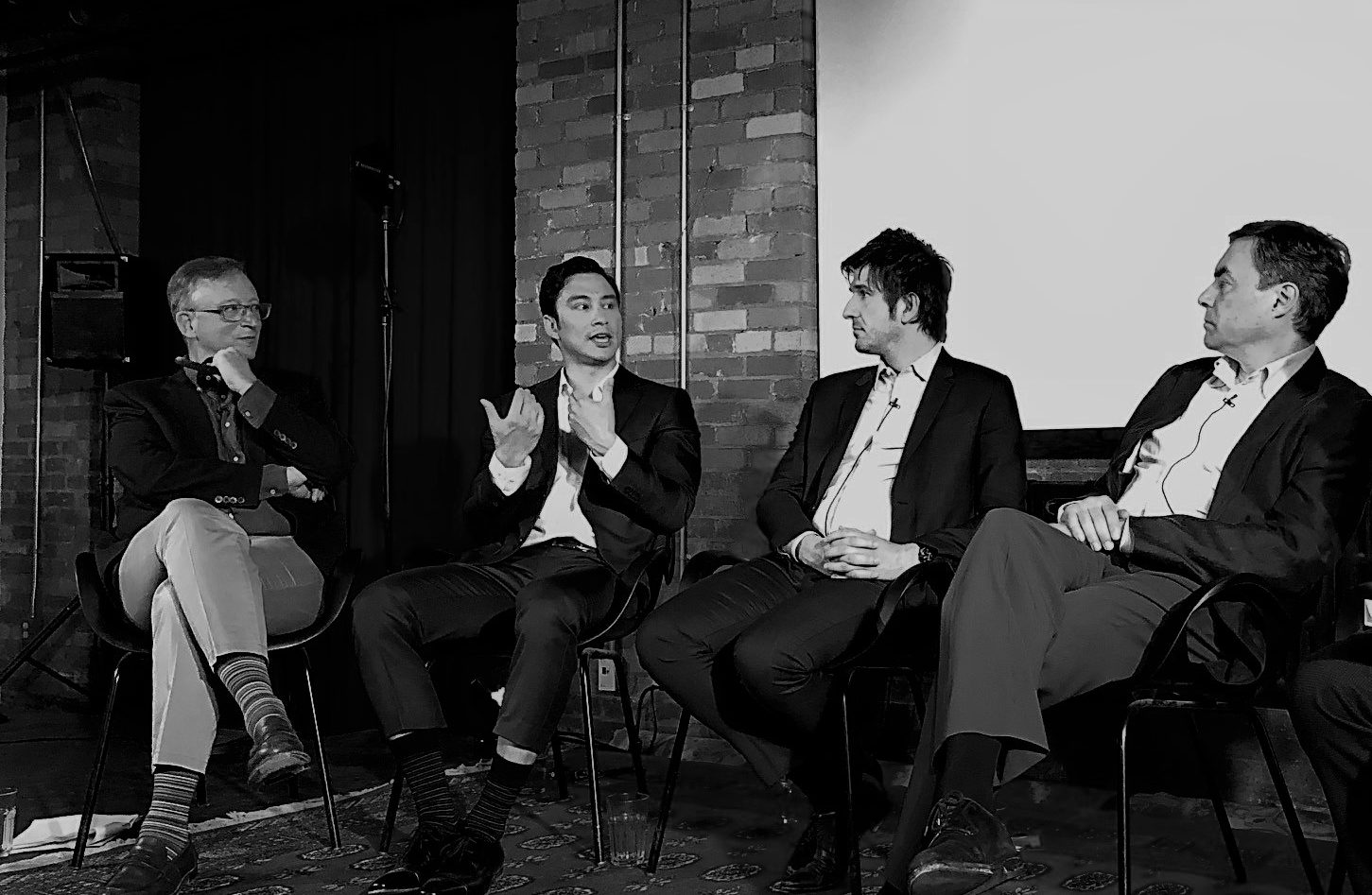 07 May

SMPS Ontario hosted an engaging panel discussion for AEC marketing professionals

SMPS Ontario hosted a lively and informative panel discussion featuring business development leaders in the AEC sectors. Moderated by Innovia Principal Rowley Mossop, the panel included:

The panelists represented different perspectives on "What does it to take to WIN?" in today's changed and changing procurement processes. Key takeaways include the importance of planning as far in advance as possible, developing trust and reliability, and demonstrating to prospective clients that you understand their needs related to both their process and their organization, and can deliver at each project stage. This is evident in previous projects completed and also in partnerships formed to pursue proposals.

Importantly, panelists highlighted that market presentation plays an important role in how they make decisions. The amount of care a practice puts into crafting their online presence, to them, reflects the attention to detail, care and modern capabilities they can expect working together on a project.

A big question of the night was whether CEO-CEO business development has changed. Panelists reflected that trust and personality are of course key factors, and that decision-makers build these relationships with people over time. Marketing and business development is a process that can take a great deal of time to yield results, but it's worth investing in and being persistent with focused efforts. They described that projects take several years and clients need to know not only that you are committed to the whole process, that you can deliver, and that you can adapt to inevitable changes that come into play, but also that they will enjoy working with you and your team.

For marketing professionals who are not seller-doers (e.g. marketing/proposal coordinators or managers), panelists described the importance of researching the clients' business and industries and bringing this knowledge into the pursuit process. Procurement professionals know when content is boiler plate or not, and when it is specific to their organization and their project ambitions. Too, it was highlighted that all consultant groups on the teams need to provide detailed technical information to bolster the proposals and make sure clients develop confidence in the proponents.

The event was a lovely opportunity to showcase different approaches to marketing and business development – successful or unsuccessful! – and for marketing professionals in the AEC industries to network and learn. SMPS Ontario welcomed an audience of nearly 60 marketing professionals including marketing coordinators, business development directors and principals.

Thank you SMPS Ontario for inviting Innovia to be part of this event, and to the SMPS board members for putting on such a fantastic program.

The Society for Marketing Profession Services – Ontario is the membership organization dedicated to sharing knowledge and promoting best practices of marketing architectural, engineering and construction services. From marketing coordinators to directors of business development and owners, this group is geared to helping marketing professionals members professional development, leadership opportunities, and marketing resources to advance their careers and organizations. Find out more about membership here.