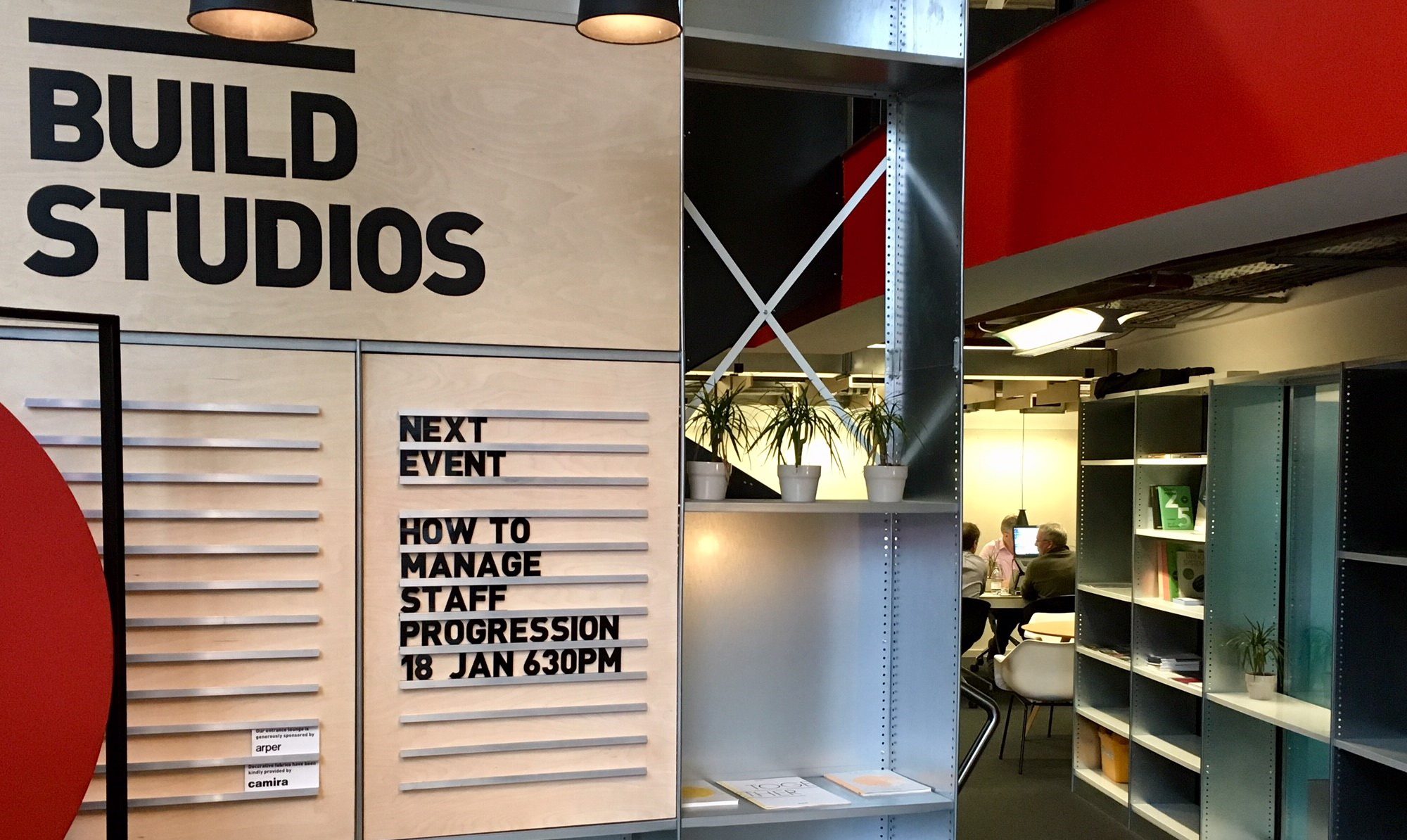 22 Jan

How to Manage Staff Progression (Seminar)
Owners of creative practices often struggle with managing staff progression.
Talent requirements change in line with business needs. Several companies enjoy staff with long tenure while others suffer from high turnover rates. A considered approach to managing talent can help creative businesses mitigate risks, navigate change, and enable their employees to build fulfilling careers without having to look elsewhere.
Innovia has been involved with London's Museum of Architecture (MoA) Academy for over a year. We have delivered presentations on performance benchmarks, succession planning, and compensation to directors of architectural practices. Last week we presented "How to Manage Staff Progression" in follow-up to our "Culture as Competitive Advantage" and "Talent Management for Architects" workshops.
This interactive seminar focused on specific questions owners had related to staff progression. We offered insight and tools on how owners of architecture and design practices can manage their talent in ways that meet business objectives, creative goals, and expectations of their changing workforce. Importantly, we demonstrated best practices through case examples to provide participants with actionable insights and tools for solving common problems.
Key questions from participants included:
How do we attract and retain top talent?
How do we develop, advance and compensate employees?
How do we manage employee leaves or prolonged absences?
How do we address employee turnover?
Our team looks forward to our continued involvement with the MoA and with supporting business owners in achieving their strategic and creative ambitions. To be up to date on similar learning opportunities, please sign up here.